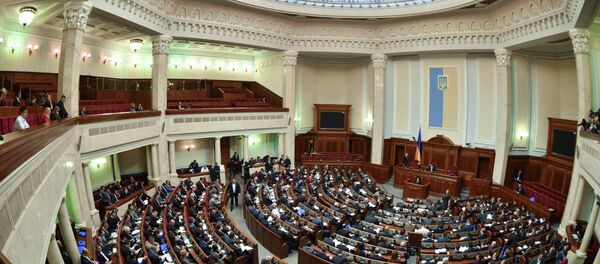 KIEV(Sputnik) — Ukrainian President Petro Poroshenko said Friday that he would persuade Ukrainian Parliament to adopt constitutional amendments on decentralization.
"I remain optimistic on the amendments to the Constitution on decentralization. I have a set of constructive proposals to the Parliament that will bring additional convincing public, political arguments for voting in favor of the amendments on decentralization," Poroshenko said at the press conference in Kiev.
He added that constitutional amendments on decentralization would be accompanied by another additional law in analogy with the constitutional amendments on judicial reform.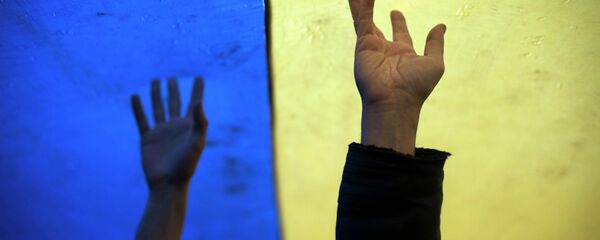 29 August 2015, 09:51 GMT
In late August, the Ukrainian parliament approved constitutional amendments on the decentralization of power in the country which guarantee providing wider autonomy to the eastern Ukrainian regions of Donetsk and Lugansk, as stipulated in the Minsk agreement signed by the warring sides in February.
In August, Poroshenko stressed, that the draft law on constitutional reforms in Ukraine did not stipulate a special status for the crisis-hit eastern Ukrainian region of Donbass.
The internationally-backed Minsk ceasefire deal calls for particular districts of Donetsk and Lugansk regions to be afforded special status.