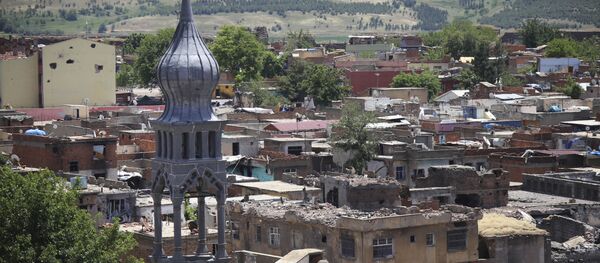 MOSCOW (Sputnik) — Scores of military equipment, including machine guns, anti-aircraft munitions, explosive devices, sniper rifles and a grenade launcher were seized, the statement read.
"[On Saturday,] in Hakkari province, Semdinli, [southeastern Turkey, near the Iraqi and Iranian borders], seven members of the separatist terrorist organization have been neutralized as a result of airstrikes," the Turkish military said in a statement adding that 20 PKK militants were killed in the same area on Friday.
A ceasefire between Turkey and Kurdish militants collapsed in July 2015, prompting the Turkish authorities to launch a military operation in the Kurdish-dominated southeastern regions.