Berlin's decision to include Russia in its new White Paper on security policy as a "threat" has prompted growing concerns in Moscow; at the same time experts call attention to the fact that over the last few years Berlin behaved as if it regarded Russia as a rival, being "partner" in name only.
"If the information about the new version of the [German] White Paper is correct, this causes both concern and regret," Kremlin spokesman Dmitry Peskov told reporters Monday.
What is behind the sudden move and what should Russia expect from Berlin's unexpected political shift?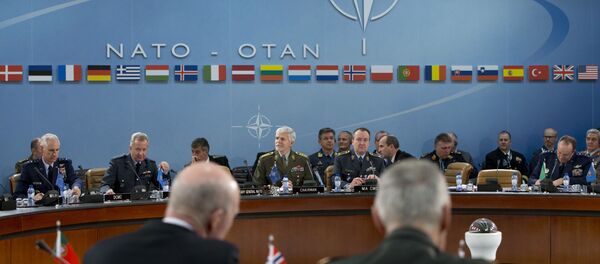 According to Mikhail Alexandrov, Senior expert at the Center for military and political studies at Moscow State Institute of International Relations (MGIMO), the German leadership is f
ollowing in the US' footsteps
.
"The US 2015 National Security Strategy, adopted in February 2015, named Russia as one of the major threats [to the American security]; much in a similar way the Russian Federation is portrayed in NATO's documents. So, Germans are merely acting within the same framework," Alexandrov told Svobodnaya Pressa. 
The academic reminded that NATO's treacherous military expansion, kicked off despite special agreements between Washington and Moscow, became a trigger to growing tensions in Europe.
Firstly, the Alliance engaged the countries of the former Warsaw Pact in its fold and then it brought some former Soviet republics under its control swinging the balance of power in Eastern Europe in its own favor. Now NATO is developing its military infrastructure on Russia's doorstep.
Alexandrov narrated that following the adoption of the US military doctrine in 2015, Moscow released its own strategy calling NATO's expansion towards the Russian border a threat to the country's national security.
However, the academic noted that it is highly unlikely that NATO will use Germany as its  "battering ram" against Russia. According to Alexandrov, currently Germany does not pose a military threat to Russia.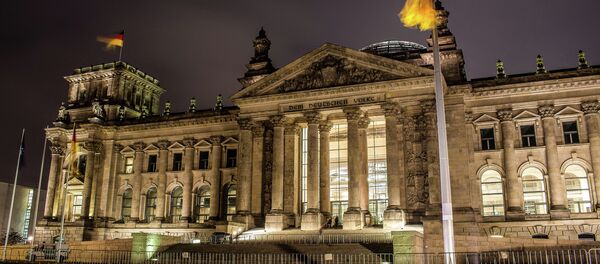 At the same time, if NATO continues to beef up its military presence in Europe creating new bases and accumulating troops in close proximity to Russia's borders they can hypothetically amass a ten-million strong contingent on Russia's doorstep, he added.
Victor Murakhovsky, Editor-in-Chief of the Arsenal of the Fatherland magazine, told the media outlet that Germany has been following NATO's agenda for a long time, even before the 2014 Ukrainian coup drove a wedge between Russia and the West.
He recalled that back in 2012 the Alliance signaled its readiness to launch a series of initiatives aimed at bolstering coordination and surveillance within the military bloc.
Murakhovsky underscored that Germany has actively participated in NATO's programs aimed at boosting the bloc's "eastern flank."

Given this, it is hardly surprising that Berlin is about to unveil its new military doctrine that regards Russia as a potential rival.
The experts are echoed by General Leonid Ivashov, Vice President of the Academy of Geopolitical Problems.
"The 2015 National Security Strategy is imbued with militaristic spirit. The document names Russia as a key threat. Washington is pressing its allies to adopt this approach. European nations have been adding similar clauses to their military doctrines," Ivashov told RIA Novosti.
On Saturday, Germany's Die Welt shed light on the German government's plan to include Russia in its White Paper on a security policy as a potential "rival." It should be noted that Russia is due to be added to Berlin's "threat list" along with international terrorism, cyber-attacks, the refugee crisis and climate change.
According to the German media outlet, the decision was caused by Moscow's alleged interfering into Ukraine's domestic affairs, Crimea's reunification with Russia and the country's alleged military buildup. Moscow has repeatedly stressed that the accusations are groundless and don't hold water.