KIEV (Sputnik) — In 2014, Ukraine dropped its non-aligned status, opening the way for NATO membership and drawing criticism from Russia and many other states. In September 2015, Poroshenko signed a new military doctrine, stipulating the need for the country's armed forces to match NATO standards by 2020.
"The Strategic Defense Bulletin of Ukraine is a document of defense planning elaborated under the results of the defense review in order to ensure the main directions of the implementation of military policy of Ukraine and the development of defense forces until 2020," the statement read.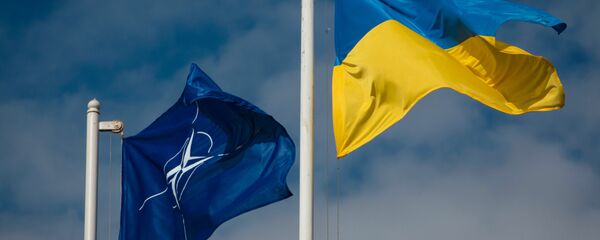 The statement recalled that the bulletin was a road map of the defense reform based on NATO principles.
The document was adopted by the National Security and Defense Council of Ukraine with the particular tasks and terms of reforming the defense sector. The document provides for the active participation in the implementation of the Common Security and Defense Policy of the European Union and active cooperation with NATO in meeting the criteria necessary for the full NATO membership.
Last year, Poroshenko said that his country planned to implement the Association Agreement with the European Union and meet the requirements to apply for NATO membership within five years.