MOSCOW (Sputnik) — The airdrop of more than 1,000 parachutists will be held over the northern Polish city of Torun. Furthermore, the engineers will build a bridge over the Vistula river to carry 300 vehicles.
The drills will last until June 17. The exercises are involving 31,000 troops from 24 NATO countries. A total of 3,000 military vehicles, 105 aircraft, 12 naval vessels are taking part in the maneuvers.

During the official opening ceremony in Warsaw on Monday, Polish Minister of Defense Antoni Macierewicz noted that the Anaconda drills would check the NATO's ability to defend its eastern flank.
© Sputnik
NATO exercises and deployments near Russia since 2014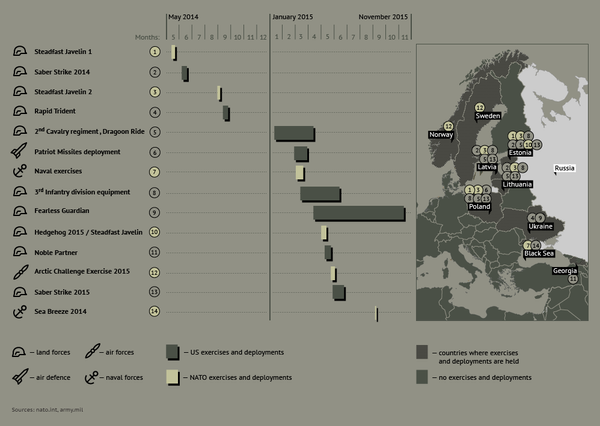 NATO exercises and deployments near Russia since 2014