MOSCOW (Sputnik) — On Tuesday, Shoigu is expected to discuss struggle with terrorism, as well as deadly Sunday attacks on a military unit and two arms shops in the northern Kazakhstan's city of Aktobe, the Russian Kommersant newspaper reported, citing sources in Russian Defense Ministry.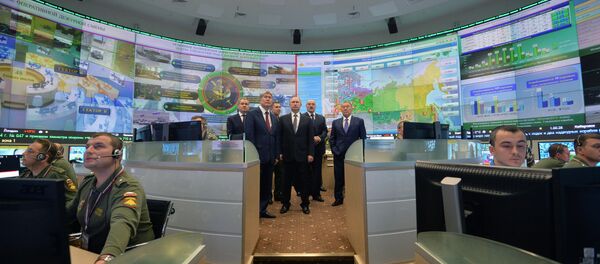 The newspaper added that Shoigu and his Kazakh counterpart Imangali Tasmagambetov are expected to discuss cooperation within the Collective Security Treaty Organization (CSTO).
According to the newspaper, on Wednesday Shoigu will arrive in Turkmenistan and will discuss with Turkmen Defense Minister Yaylym Berdiev a turmoil in Afghanistan, as well as struggle against the Daesh militant group, outlawed in Russia.
The CSTO is an intergovernmental military alliance of former Soviet states, which comprises Armenia, Belarus, Kazakhstan, Kyrgyzstan, Russia, and Tajikistan. Its key objective is to fight against "international terrorism and other nontraditional threats to security," according to its website.