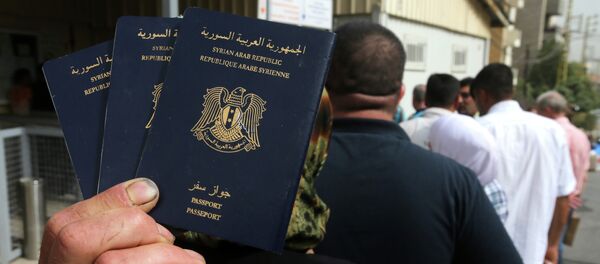 The new arrivals will be relatives of those who had earlier been granted asylum in Germany, including all spouses, children and parents of underage children who had come to the country on their own.
Meanwhile, the Federal Office for Migration and Refugees has dismissed as untrue reports that the planned family reunions would result in a four-fold increase in the number of Syrian refugees living in the country.
With pertinent amendments made to the country's existing asylum laws, relatives of migrants who have already found safe haven in Germany will arrive by stages which will help ease the pressure migration has caused to the Federal Republic.
According to official statistics, 200,000 refugees have arrived in Germany since January.
Germany, as well as other European countries, has seen an influx of migrants and refugees fleeing their home states mostly in the Middle East and North Africa to escape violence and poverty.
More than a million migrants and refugees crossed into Europe in 2015 alone, creating division in the EU over how best to deal with resettling them.