The research, titled "Analysis of Cuyahoga County's Procedures for Alleviating the Backlog of Sexual Assault Kits," was carried out by Dr Racheal Lovell from the Case Western Reserve University and showed that the overwhelming majority of serial sexual offenders in the sample had criminal histories relating to sexual offences compared to the one-time sexual offenders.
"but how do we stop rape?' A: Believe victims. Don't minimize, redefine, or silence (discussion of) rape. Prosecute rapists. Test rape kits

— Mari Nakawē WriterTW (@CyborgN8VMari) June 6, 2016​
Dr Rachel Lovell said that the study will most definitely help with how sexual assaults are investigated in the future.
"Our findings show that serial sexual offending is much more common than what was previously thought, potentially changing the way sexual assaults are investigated and the way we view sexual assaults, the offenders and victims," Dr Lovell told Sputnik.
The research compared those people who had committed the act of rape on more than one occasion with those who had only attacked someone once.
It showed that 26 percent of the offenders in these kits had been arrested several times for rape.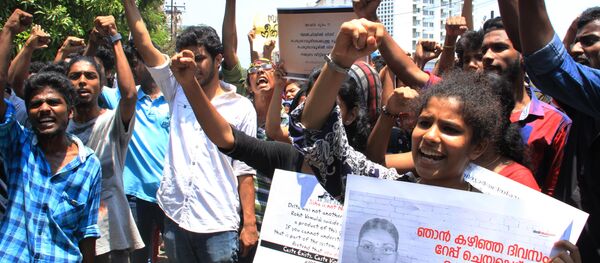 The results also showed that the offences were mainly committed outside, the offenders were strangers to their victims and they also used weapons during the rape or kidnapped the individual, compared to those committed by serial sexual offenders.
It was a pilot study and went on for 12 months, leading to the successful convictions of 250 people.
Dr Lovell, believes that to have a complete picture of a sexual offender will almost definitely help in ensuring offenses are reduced.
"Fully examining sexual offenders when they come to the attention of law enforcement is likely one of the most important ways to solve unsolved sexual assaults and reduce the number of future offenses," Dr Lovell told Sputnik.
The next steps for this project will involve looking at the differences between repeat sex offenders, as well as relationships between the victim and the offender.
"As this project matures we hope to investigate in greater detail topics such as: the different types of serial offenders and one-time offenders, what factors or combination of factors most influence the amount of force and injury inflicted on the victim, offender mobility, relationships between the victim and offender, the social networks of offenders and victims, and the spatial relationship of serial offending," Dr Lovell told Sputnik.