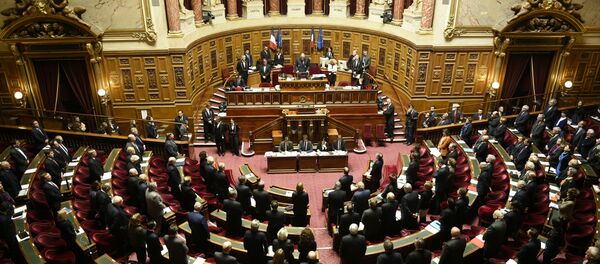 MOSCOW (Sputnik) — Moscow welcomes the French Senate's recently adopted resolution on easing sanctions against Russia, Kremlin spokesman Dmitry Peskov said Thursday.
"We have said from the very beginning that we do not consider the sanctions dialogue to be constructive. Moreover, we find it absolutely futile. Therefore, of course, when lawmakers express such a stance, we can only welcome it. However, we know that there is no official progress here yet," Peskov said. 
The French Senate voted Wednesday in favor of a resolution calling on Paris to ease sanctions against Russia ahead of the EU summit. Yves Pozzo di Borgo, the author of the document, expressed hope that it would encourage EU heads to reconsider the sanctions.