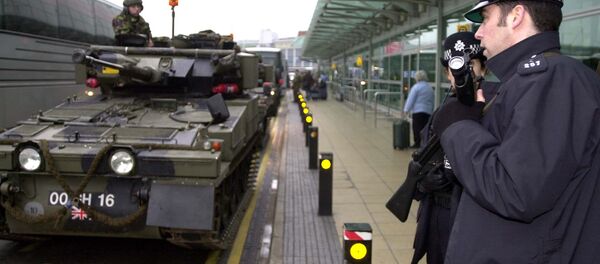 MOSCOW (Sputnik)
–
Police in southeastern England said on Thursday they had arrested a man suspected of Syria-related terrorism offenses.
"The man, aged 31, was arrested at an address in Margate, Kent on suspicion of preparing for terrorist acts, contrary to Section 5 of the Terrorism Act 2006," the West Midlands Police said in a statement on its website.
The mentioned Section 5 of the UK Terrorism Act deals with the preparation of terrorist or terror-related acts, either in person or by assisting someone in committing such acts. Under the legislation, a person guilty of a terrorism offense shall be liable on conviction on indictment to imprisonment for life.
The arrest was pre-planned and intelligence-led, and there was no immediate threat to public safety, the police said.