WASHINGTON (Sputnik) — The United States, the release noted, will continue furthering the strong ties of friendship that exist between the two countries on both bilateral and multilateral issues.
"We look forward to working with President-elect Kuczynski and his government to further enhance our bilateral relations and to promote democracy, development, and prosperity, as we have done with the government of President Humala," the release, issued on Friday, stated.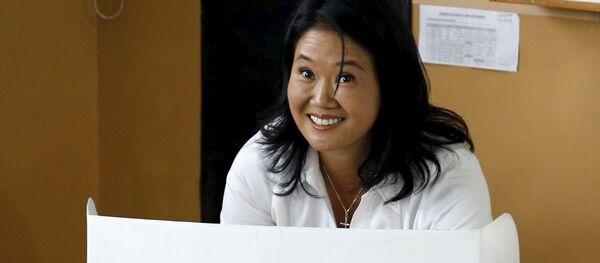 Peruvian economist Pedro Pablo Kuczynski has won the presidential election in Peru, defeating his rival Keiko Fujimori.
"The United States congratulates the people of Peru on successfully holding elections on June 5.  We congratulate President-elect Pedro Pablo Kuczynski on his victory in the election," the release added.
According to Peru's National Office of Electoral Processes (ONPE), Kuczynski managed to get 50.12 percent of the votes. Keiko Fujimori, the daughter of ex-President Alberto Fujimori, won 49.88 percent of the votes.
The South American nation went to the polls on Sunday to elect a new president who will replace left-wing Ollanta Humala.
Earlier polls suggested that Kuczynski, an ex-prime minister and former financier at the World Bank, was tied with center-right Fujimori, whose father is serving a lengthy jail term on charges of corruption and human rights violations.
According to ONPE, about 50,000 ballots will have to be reassessed, but the result will not affect Kuczynski's victory, although it has not been announced yet.
The inauguration of Peru's new leader will take place on July 28.