"The anti-Russian front is crumbling," says an article in the German business newspaper Handelsblatt.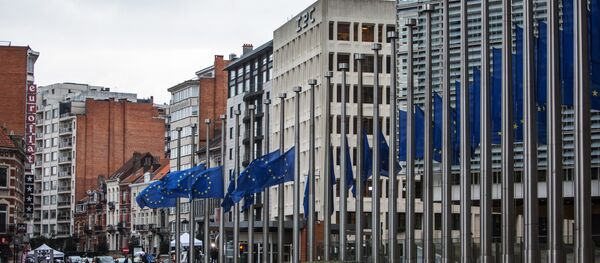 The German Committee on Eastern European Economic Relations is calling for the lifting of anti-Russian sanctions, the outlet says.
It also notes that the country's leading businessmen are set to attend the upcoming three-day St. Petersburg International Economic Forum, which will be hosted by President Putin in his home city on June 16.
Among those who will participate are Siemens CEO Joe Kaeser, Linde CEO Wolfgang Büchele, Uniper CEO Klaus Schäfer.
"Moscow is very much interested in a dialogue between the EU and the Eurasian Economic Union," the newspaper quotes Wolfgang Büchele, who is also the Chairman of the country's Committee on Eastern European Economic Relations, as saying.
The outlet notes that the businessman has previously met with President Putin in Moscow. The Linde CEO also welcomed Chancellor Merkel's support for dialogue, which should eventually lead to the set-up of a single economic space from Lisbon to Vladivostok.
The newspaper says that Angela Merkel and President of the European Commission Jean-Claude Juncker, who is also set to travel to St. Petersburg and personally meet with President Putin, want to conciliate with Moscow and find a proper solution to the ongoing conflict in Ukraine.
It compares this initiative with "an old recipe of the new eastern policy (Ostpolitik)" of German politicians Willy Brandt and Egon Bahr which eventually led to the easing of the "East-West" confrontation.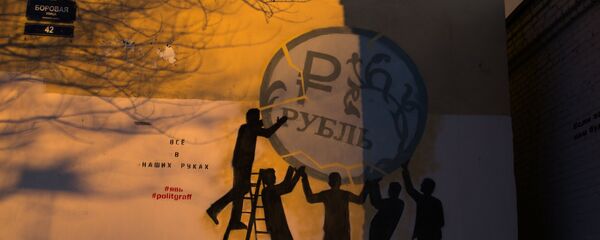 Neue Ostpolitik (German for "new eastern policy"), or Ostpolitik for short, was the normalization of relations between the Federal Republic of Germany (FRG, or West Germany) and Eastern Europe, particularly the German Democratic Republic (GDR, or East Germany) beginning in 1969.
The matter will be raised once again at the latest in July as the anti-Russian sanctions are due to expire on July 31 this year in case of no renewal.
To ensure the unity within the EU regarding the sanctions, German Foreign Minister Frank-Walter Steinmeier intends to suggest loosening of the hard front and sanctions relief in case there is any progress in the implementation of the Minsk agreement on the settlement of the Ukrainian conflict.
"We in every way support the position of the foreign minister. It should provide stimulus for both sides of the conflict, Russia and Ukraine, to ease the confrontation," Wolfgang Büchele said at the meeting of the Committee on Eastern European Economic Relations on Thursday.
The Committee is urging for the beginning of lifting the sanctions, says the statement on the official website of the Committee.
Büchele however added that currently it might apply more to lift-off of the travel ban for sanctioned Russian politicians rather than "substantial relief of trade or financial sanctions."