The French on the ground are not expected to take part in combat, at least for now.
"French soldiers arrived in Kobani along with US troops to take part in liberating Manbij. They are primarily tasked with coordinating airstrikes of the [US-led] coalition, consulting and providing training to Manbij's Military council and the Syrian Democratic Forces," he said.
Nessan could not disclose how many French soldiers were present in Kobani, but added that additional troops could arrive if required.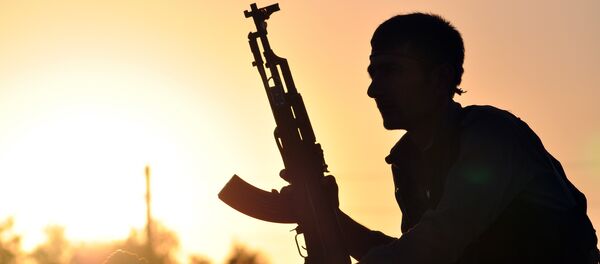 Manbij
is a strategically important city located southwest of Kobani in northern Syria. It has been surrounded by Kurdish and Arab fighters, but Daesh militants are still maintaining their grip on the urban area itself.
The siege has dealt a major blow to the terrorist group that relies heavily on unfettered access to Turkey that has allowed the organization to regroup, rearm and resupply. Manbij has also served as a key link between the border region and the Syrian city of Raqqa, the de facto capital of the Daesh caliphate.
"France also intends to build a military base in Kobani. However, contrary to earlier reports, construction works will not take place at the Mistenur hill. The facility will instead be located to the south of Kobani," he explained.
No military activity has been detected at Mistenur, he added.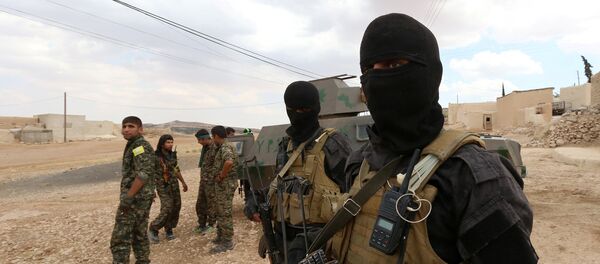 "In addition, this area is not suitable for building a base due to security reasons. The French forces have been stationed at a cement factory to the south of Kobani," he noted.
France admitted that its special forces were deployed to northern Syria last week. "We are helping with arms, we are helping with aerial support, we are helping with advice," France's Defense Minister Jean-Yves Le Drian said.
French army spokesman Colonel Gilles Jaron later confirmed the information, but refused to provide additional information to protect the special forces involved in the operation.