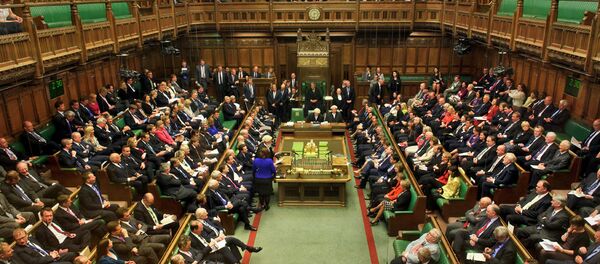 NEW YORK (Sputnik) — Hearings on the matter will be held in September and will focus on two Canadian laws targeting human-abusers with asset freezes, visa bans and other measures, Nault added.
"We thought instead of getting into hearings on Magnitsky specifically that we would look at the broader issue and include Magnitsky and the issues surrounding what transpired there as part of the whole process," Nault was quoted by The Globe and Mail as saying.
Sergei Magnitsky was a Russian lawyer who revealed alleged corruption at the highest levels of the Russian government. In 2008, the Russian authorities detained Magnitsky on charges of conspiracy and abatement for tax evasion. He died in Moscow's Matrosskaya Tishina pre-trial detention center on November 16, 2009.
In late 2012, the United States adopted the so-called Magnitsky Act, which imposes travel bans and financial sanctions on Russian officials and other individuals believed to have been involved in Magnistky's death as well as in the case against him and related issues.
Canada's House of Commons passed similar legislation in March 2015.
Russia responded to the Magnitsky Act by issuing its own blacklist, which includes US officials linked to human rights violations, some of whom were involved in the construction and maintenance of the infamous detention center at Guantanamo Bay, Cuba.