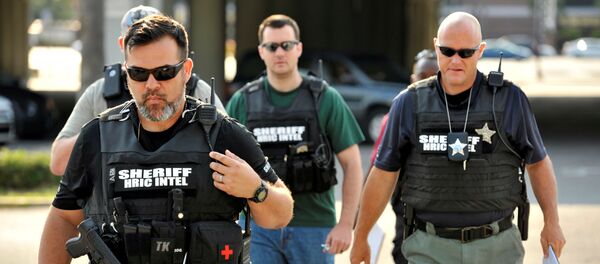 As Omar Mateen spoke with police from the bathroom of the club, where he had already claimed many victims, officers detonated an explosive against the wall of the room. When it failed to fully breach the wall, SWAT officers rammed an armoured vehicle through it.
As those who were held hostage fled from the newly created hole, so did the shooter — firing his weapon at police. Officers fired back, and killed the shooter quickly. Unfortunately, the department is now acknowledging that there is a possibility some of the bullets may have hit those attempting to flee.
"I will say this, that's all part of the investigation," Chief Mina told local station WFAA. "But I will say when our SWAT officers, about eight or nine officers, opened fire, the backdrop was a concrete wall, and they were being fired upon."
During the massacre, an off-duty police officer was working security at the club and was outside speaking to a possible underage drinker. When he heard the gunshots, he ran inside and engaged in a shootout with Mateen. Three more officers quickly arrived for backup, as the shooter ran to the bathroom where he continued his killing spree and held hostages.
"Those additional officers made entry while the suspect was shooting," Mina said. "They forced him to stop shooting and retreat to the bathroom where we believe he had several hostages." Once inside the bathroom, Mateen called 9-1-1 three times, during which time he pledged his allegiance to Daesh.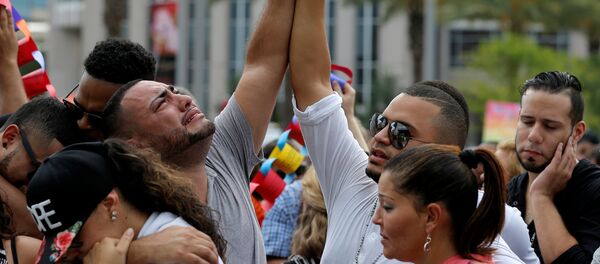 "He was in one bathroom fortified with hostages," Mina said. "There were people in the opposing bathroom, about 15 or 20 people. And the details are unknown, they're part of the investigation."
Despite the possibility that law enforcement may have been involved in additional deaths, Mina believes that they made the right decision in using force to attempt to stop Mateen, three hours after the mass shooting began.
"Based off statements made by the suspect and based on information we received by the suspect and from the hostages and the people inside," Mina said, "we believe further loss of life was imminent. I made the decision to commence the rescue operation and do the explosive breach."
"We were able to rescue dozens and dozens of people who came out of that wall," Mina said. "The suspect came out of that hole himself with a handgun and a long gun and engaged in a gunbattle with officers where he was ultimately killed."