MOSCOW (Sputnik) — Previously, local media reported that dozens of German special forces personnel entered the territory of Syria, joining the French and US forces participating in the operation in the city Manbij in the Aleppo province.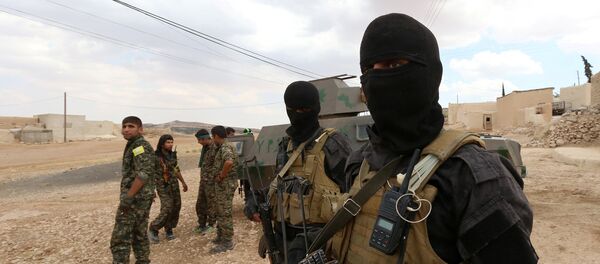 According to the
SANA news agency
, the source at the Ministry of Foreign Affairs said Syria strongly condemned the presence of French and German special forces the areas of Ayn al-Arab and Manbij, considering it a flagrant violation of the principles of the UN Charter and "overt unjustified aggression" against the sovereignty and independence of the country.
Syria has been mired in civil war since 2011, with government forces loyal to President Bashar Assad fighting a number of opposition factions and extremist groups. On February 27, the US-Russia brokered ceasefire in Syria came into force, with terrorist organizations such as al-Nusra Front and Daesh, both outlawed in Russia, being excluded from the truce.