"We will perfect our missile strike capability to preserve balance, only because of that," he said.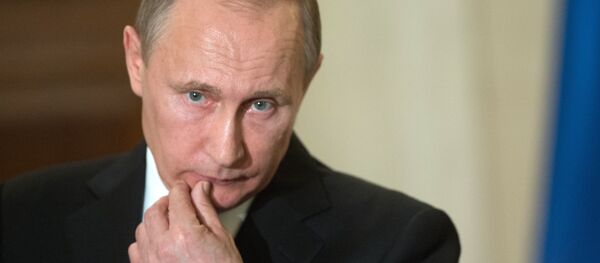 The president also stressed that Moscow will be forced to respond to Western encroachment despite the fact that it will be accused of "Russian aggression," adding that it is important to maintain the strategic balance of forces.
"Starting from 2000's Russia has been in a very difficult position… Who would think that Russia would be able to build up strategic defenses… But we have warned that we would do it, we said about it and we are doing it. I assure you that today Russia has achieved substantial success on this path. We have modernized our complexes and are successfully developing the new generation. I am not even talking about missile defense systems," Putin said.
The comments came during the president's speech during the St. Petersburg International Economic Forum.
Missile defense systems have become a thorny issue between Russia and the West, with the inauguration of a NATO missile defense shield in Romania last month, and future plans for a similar installation in Poland. America's long-range rocket capabilities also present a threat.
"We even know in what year, approximately, Americans will get a new rocket that will be not 500 kilometers, but 1,000, and then more, and from that moment they will start to threaten our nuclear potential," the Russian president said.