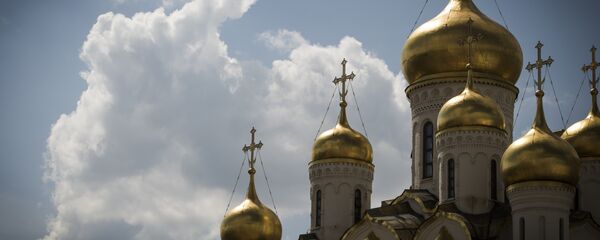 MOSCOW (Sputnik) — The Greek island of Crete on June 16-26 was set to host the council, after more than 50 years of preparations. A number of churches, including the Bulgarian Orthodox Church and the Georgian Orthodox Church, have refused to participate in the council as the procedure and documents of the council have not been worked out properly yet.
"I believe that with the presence of good will the meeting in Crete would become an important step to overcome existing disagreements. It may contribute to preparations to that Holy and Great Council that would unite all local autocephalous churches without exception," the patriarch said in a statement sent to the Patriarch of Constantinople, Bartholomew I, and other participants of the council.
On Monday, the Russian Orthodox Church said that its Holy Synod met for an extraordinary session after which it offered to postpone the council to a later date because several Orthodox churches had refused to partake and it was expecting a response from the Patriarchate of Constantinople.