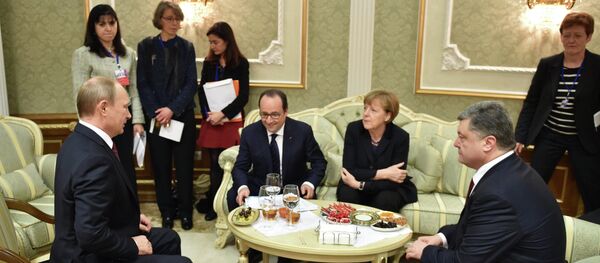 MOSCOW (Sputnik) – German Chancellor Angela Merkel's office does not have any information on reports of Merkel's meeting with the Russian, German and Ukrainian leaders ahead of NATO Summit in Warsaw, a government spokesperson told Sputnik on Monday.
On Sunday, the German Stuttgarter Nachrichten newspaper, citing governmental sources, reported that Merkel is hoping to organize another Normandy Quartet meeting on Ukrainian settlement with French President Francois Hollande, Russian President Vladimir Putin and Ukrainian President Petro Poroshenko before the NATO summit in Warsaw scheduled for July 8 to 9.
"I have no news concerning such a meeting," the spokesperson said, adding also that he was unaware of the possibility of bilateral meeting between Putin and Merkel.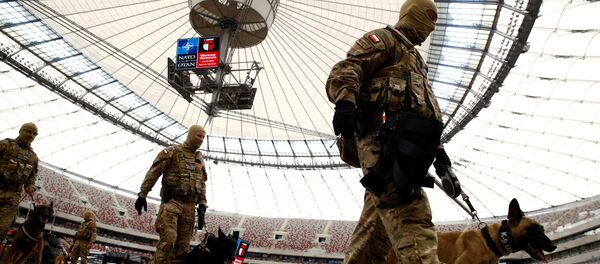 According to the German newspaper sources, the talks aim to clarify the next steps to be taken toward implementing the Minsk accords on Ukraine reconciliation.
In February 2015, Kiev forces and eastern Ukraine's pro-independence militias signed a peace agreement in the Belarusian capital of Minsk after talks of the Normandy Four leaders.
In May, Putin held phone conversations with French, German and Ukrainian Normandy format counterparts on the settlement of the crisis in southeastern Ukraine, in which he stressed the need to comply with the ceasefire stipulated by the Minsk accords.