WASHINGTON (Sputnik) — The White House was not involved in the decision to redact the transcripts of 911 calls made by gunman Omar Mateen during last week's deadly shooting in Orlando, Florida, White House spokesperson Josh Earnest said during a press briefing on Monday.
"All of the decisions about releasing the transcripts were made by Department of Justice officials," Earnest stated when asked about the redactions.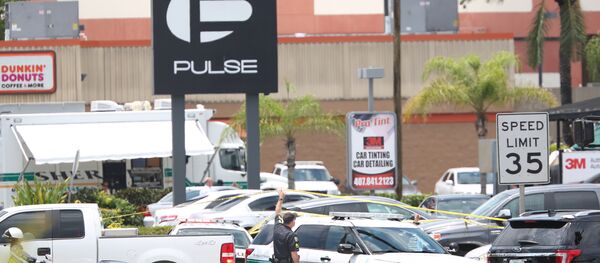 Earlier on Monday, the US Federal Bureau of Investigation (FBI) released partial transcripts of the phone calls with references to the Daesh terror group omitted.
Mateen called 911 during the June 12 attack and pledged his allegiance to the terrorist group, which is outlawed in the United States, Russia and many other nations.
Earlier in the day, the FBI's Tampa Field Office Assistant Special Agent in Charge Ron Hopper said the bureau will not include terrorists' names in future transcripts in order to deter future attacks.
During a press briefing in Orlando on Monday, FBI officials said there was no evidence Mateen was directed by foreign terrorists, and was likely radicalized in the United States.