It is Washington's foreign policy that appears questionable, not Russia's, American syndicated columnist Patrick J. Buchanan writes in his latest article for the American Conservative.
"Assume US strikes break Syria's regime and Assad falls and flees. Who fills the power vacuum in Damascus, if not the most ruthless of the terrorist forces in that country, al-Nusra [Front] and ISIS [Daesh]?" Buchanan notes commenting on the US State Department diplomats' memo that calls upon President Obama to launch airstrikes against Bashar al-Assad and the Syrian Arab Army.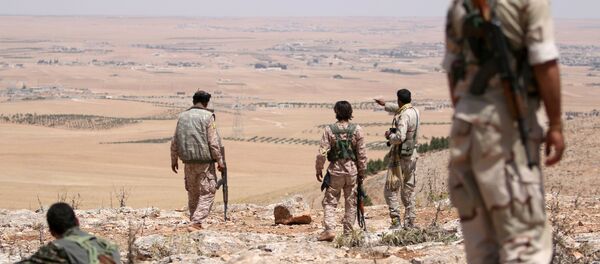 Buchanan cites CIA Director John Brennan, who warned that Daesh "is coming" to Europe and the United States, and asks: "Does it make sense then that we would launch air and missile strikes against a Syrian regime and army that is today the last line of defense between ISIS and Damascus?"
It should be noted that in this context Russia's support for Bashar al-Assad is logical: by assisting the legitimate Syrian president Moscow is de-facto preserving the country's sovereignty, integrity and statehood.
Furthermore, the Kremlin's support for the Syrian leader is "legal under international law," Buchanan points out. 
Remarkably, Syria's legitimate authorities did not invite the US military to carry out any "anti-terrorist" operations on the ground in the region.
In light of this both the diplomatic memo and Kerry's recent remark that Washington's patience in Syria is "not infinite" sound strange.
James Jatras, a former US Senate foreign policy analyst, dubbed Kerry's words a "very mixed message." On the one hand, Washington is waging war against Daesh, on the other — the Obama administration still supports such groups as Ahrar al-Sham and Jaish al-Islam which resemble Daesh and al-Nusra Front in all but name.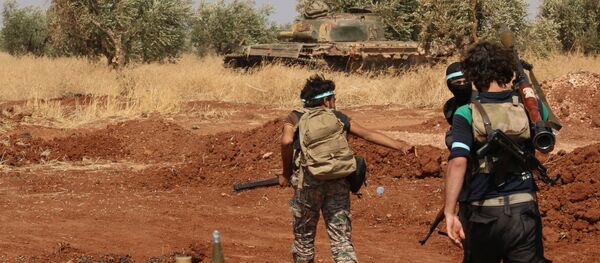 "We know who these terrorist groups are, groups like Ahrar al-Sham, that are allied with al-Nusra [Front] which is [an affiliate] of al-Qaeda. And in effect, the Obama administration has been protecting these people from the Syrian government, army and the Russian Air Force," Jatras
told
Press TV.
Who is Washington's real target in Syria?
According to Buchanan, Obama's foreign policy in Syria leaves more questions than answers.
"Where did Obama get the right to arm and train rebels to dump over the Damascus regime? Did Congress authorize this insurrection? Or is this just another CIA-National Endowment for Democracy project? Why are we trying to bring down Assad, anyhow?" the American conservative commentator wonders.
But it's not the only example of Washington's "unthinking," "reactive," and "impulsive" foreign policy, the columnist adds.
"Last week, 31,000 NATO troops conducted exercises in Poland and the Baltic republics, right alongside the border with Russia. For the first time since 1945, German tanks appeared in Poland," Buchanan underscores, asking what America's reaction would be to 31,000-strong Russian, Chinese, Cuban, Iranian and North Korean contingent conducting military drills across from El Paso and Brownsville, Texas.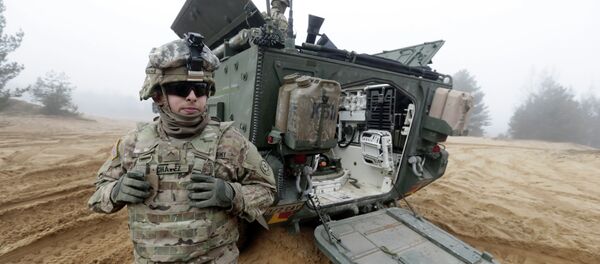 In addition to the US-led joint military drills in Eastern Europe the Pentagon sent its warship, the USS Porter, into the Black Sea. "Why?" Buchanan asks again.
To complicate matters even more, Europeans do not look unanimously "enthusiastic" about confronting Russia, he remarks.
Indeed, in his recent interview with the German newspaper Bild am Sonntag, German Foreign Minister Frank-Walter Steinmeier warned NATO against muscles-flexing on Russia's doorstep.
"What we should not do now is to inflame the situation with loud saber-rattling and war cries. Anyone who thinks that symbolic tank parades on the Eastern border of the alliance create more security is mistaken," Steinmeier stressed.
The question remains open as to who will replace Barack Obama in the Oval Office and whether a new US leader will continue the current dangerous foreign policy course.