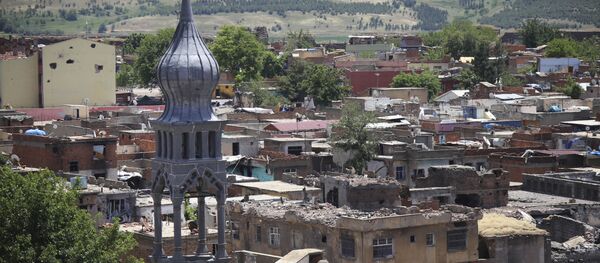 MOSCOW (Sputnik)  — According to the newspaper, after detecting the car bomb Monday night in the town of Ergani, police cordoned the area and defused the device.
The explosives are said to have weighed about 1 metric ton.
Diyarbakir has seen an operation by the Turkish authorities against the Kurdistan Workers' Party (PKK), which Ankara considers to be a terrorist group.