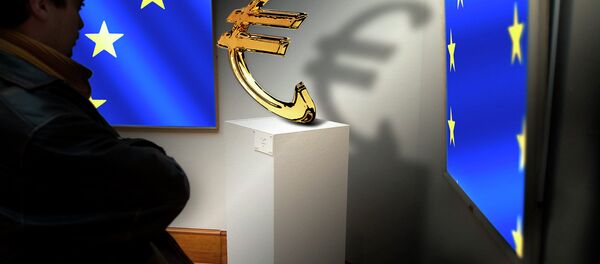 MOSCOW (Sputnik) — Ahead of Thursday referendum in the United Kingdom on the future of the country's EU membership, some member of Greenland's parliament and business leaders suggested to look into the option of rejoining the EU as a way to attract investment.
"There are no current plans in the Government to review the possibility of rejoining the EU," Soren Hald Moller said.
In early 80s, Greenland, which is a part of the Kingdom of Denmark with self-governance on numerous issues, was a part of what is now the EU, but following a referendum in 1985 the territory left the bloc, becoming the only member to ever do so.
Currently, Greenland is one of the two dozens overseas countries and territories, including the Cayman Islands and French Polynesia, that have partnerships with the European Union, but are not its members. Under the agreement with Brussels, the island enjoys free trade with the EU while having control of region's fisheries, that account for some 90 percent of exports.
High dependence on fishery industry has made Greenland consider ways to diversify its economy with projects in gold, rare earths, iron ore and oil, but a collapse in global commodity prices hindered the expected arrival of foreign investment to the island.