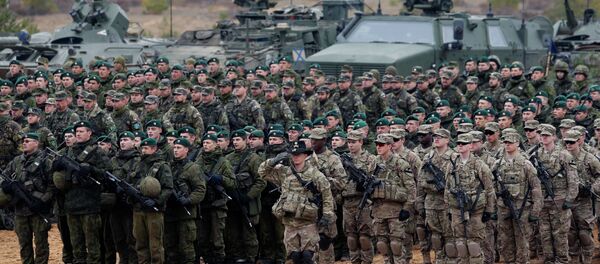 WASHINGTON (Sputnik) — The B-52 bombers flew training missions over NATO members Estonia, Lithuania, Latvia, Poland, Denmark, Sweden, France, Germany and Italy, according to the release.
"The B-52 is a great sign of America's presence for assuring allies and deterring potential enemies," US Air Force operations commander Col. Kieran Denehan stated in the release.
Denehan noted that the US Air Force has set several goals for the exercises, including flying 25 sorties.
"I'd most definitely say we achieved all of them," Denehan added.
BALTOPS 16 has been conducted annually for 40 years and focuses on naval and amphibious training in the Baltic Sea Region. SABER STRIKE 16 was initiated in 2010 and emphasizes training for ground operations.