PERM (Sputnik) — Russian oil giant LUKoil plans to resume refining of Iranian oil at the company's ISAB refinery located at the Italian island of Sicily to replace Russian Urals brand oil, President of LUKoil Vagit Alekperov said Thursday.
"Today, we want to return it [Iran's oil] there [to the ISAB], because at the moment Urals is more expensive than Iranian oil. Today, we are placing it at other refineries very effectively," Alekperov told reporters.
He added that oil from Iran was the best option for the ISAB, because it was designed for 70 percent of heavy oil from Iran and 30 percent of light oil from Libya.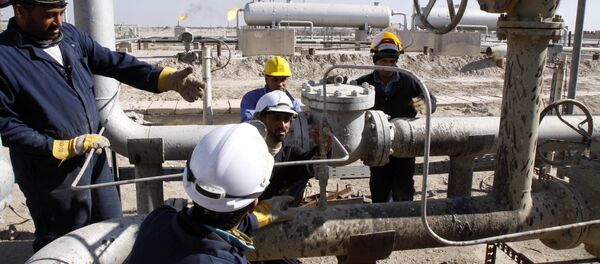 Iran began stepping up international trade and investment cooperation after reaching
a historic deal on its nuclear program
to ensure its peaceful nature in exchange for the suspension of international anti-Iran sanctions, in particular on its oil sector, in July 2015.
In April, Iran signed a deal with European refineries that could allow for the country to sell up to 700,000 barrels of oil per day to Europe. The deal was set to be implemented "within the next few months," according to country's Oil Minister Bijan Namdar Zanganeh.