MOSCOW (Sputnik) — The ongoing UK Brexit referendum is the only opportunity that the United Kingdom will have to leave the European Union in a generation, UK Secretary of State for Justice Michael Gove said Thursday.
"This is D-Day. It's democracy day. It is an opportunity for us to demonstrate a vote of confidence in our country and its ingenuity, its generosity, its tolerance and its potential…If we do not vote to leave tomorrow, then we won't get the chance to escape the EU for another generation and possibly in our lifetime," Gove said during his final Leave campaign appearance in Dorset, as quoted by the Daily Mail newspaper.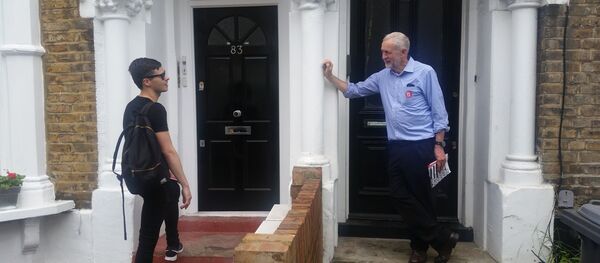 UK voters are currently voting in a referendum to determine whether or not the United Kingdom should leave the European Union. Gove has been an ardent supporter of the "leave" vote and in February published an essay arguing that EU membership prevents the United Kingdom from exercising sovereignty over its laws, as well as harming democracy, reducing security and exposing the country to economic shocks.
The justice secretary reiterated his stance on Thursday, saying that decisions of a "rogue" European Court can cause difficulties in dealing with terrorism, while economic problems in the Eurozone could cause the United Kingdom to become poorer and less competitive.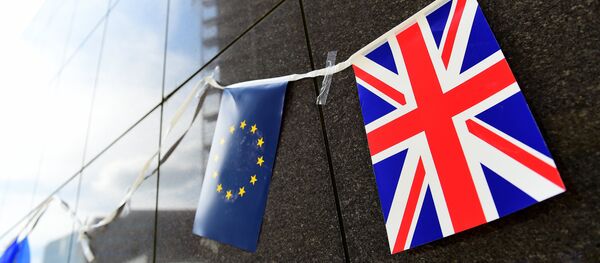 Former London Mayor Boris Johnson, who has also been a key figure in the Leave campaign, has also continued campaigning on Thursday, reportedly traveling throughout the United Kingdom by helicopter.
Polling stations across the United Kingdom stay open from 7:00 a.m. (06:00 GMT) through 10:00 p.m. (21:00 GMT) local time. There is no threshold for turnout, and there will be no exit polls.
Brexit supporters argue that EU membership has diminished the country's independence to legislate, direct its economy and control its borders. Opponents warn that leaving the bloc could severely harm the UK economy.