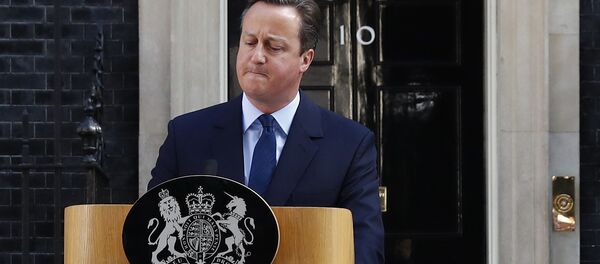 MOSCOW (Sputnik) — Earlier in the day, Cameron said that the country needed fresh leadership after the Brexit referendum and a new prime minister should assume office by October.
"It is right that David Cameron has announced his resignation this morning. The UK requires fresh leadership after a bitter, divisive campaign. We must all work to bring communities that have been driven apart back together. That healing process begins this morning," Bennett said.
She added that the UK community should discuss the issues of the country's future in the next few days, but not the issues of relations within the Conservative Party.
On Thursday, the United Kingdom held a referendum to determine whether or not the country should leave the European Union. According to the final results, 51.9 percent of voters, or 17.4 million people, decided to support Brexit, while about 16.1 million opposed it.