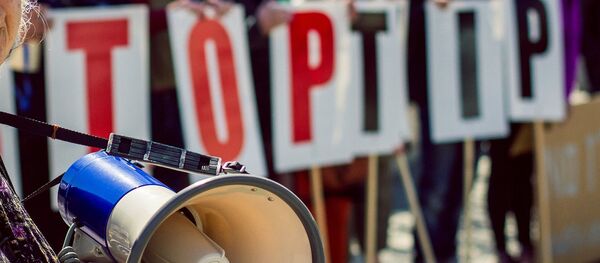 WASHINGTON (Sputnik) — The TTIP free trade agreement, negotiated since 2013, involves the creation of a free trade zone between Europe and the United States. Canada, Mexico, Switzerland, Liechtenstein, Norway and Iceland will also participate in the TTIP deal.
"We are evaluating the impact of the United Kingdom's decision on TTIP and look forward to continuing our engagement with the European Union and our relations with the United Kingdom," Froman stated.
The trade representative noted that the economic and strategic rationale for TTIP agreement remains strong.
On Thursday, the United Kingdom held a referendum on United Kingdom's EU membership. According to the final results, 51.9 percent of voters, or 17.4 million people, decided to support exiting the European Union, a move also known as Brexit, while about 16.1 million opposed it.