Gold has soared 25 percent year to date following the UK's stunning "Brexit" vote Friday: the precious metal is regarded as safe haven by flabbergasted investors.
"The sharp move in gold marked a reversal in expectations for the UK referendum outcome, after traders spent the past week betting Britain would stay in the EU. Friday's gains ended a five-day losing streak and caught many traders and investors off-guard," Stephanie Yang of the Wall Street Journal reports.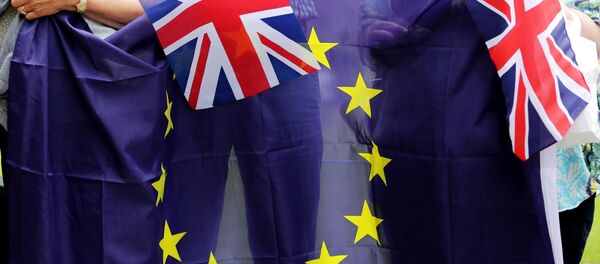 Indeed, the results of the British EU referendum have caught many by surprise, dealing a heavy blow to the established status quo.
The victory of the Brexit proponents has prompted British Prime Minister David Cameron to announce his resignation, while Scottish First Minister Nicola Sturgeon has signaled that a second independence referendum in Scotland is now "highly likely."
Furthermore, fears have emerged that Brexit may trigger a domino effect withdrawal process throughout Europe, the German magazine Spiegel Online warned.
In his interview with Sputnik, Daniel McAdams of the Ron Paul Institute for Peace and Prosperity suggested that the Brexit vote has all but divided the modern history into "before" and "after" eras.
"This is the 1989 of this generation, meaning the end of the era. At that time the USSR ended the Warsaw pact and that was similar to an earthquake," McAdams told Sputnik.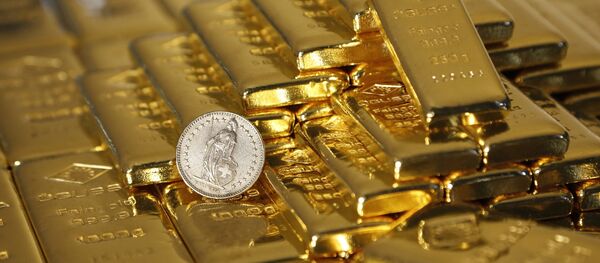 Thus unsurprisingly, "gold futures rallied on Friday to finish at their highest level in nearly two years as investors rushed to buy the metal" MarketWatch.com
reported
on June 24.
"Gold tends to rally in times of economic, market or political uncertainty because precious metals are considered a haven asset," the media outlet explained.
MarketWatch quoted Frank Holmes, Chief Executive Officer of US Global Investors, who referred to the fact that global growth has already been unstable, while Brexit has obviously added insult to injury.
"With that, we see that gold is sound money," Holmes stressed.
It wasn't only gold futures were in great demand on Friday but also physical gold itself.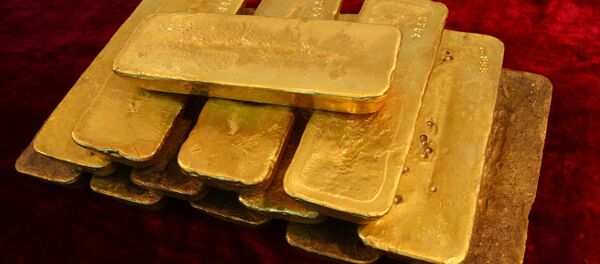 "London-based gold brokerage Sharps Pixley Ltd. checked their stocks before Friday to prepare for a potential Brexit, flying in products from Germany and Switzerland. However, the initial demand wiped out their stores of gold kilo bars and certain coins," Yang said.
Commenting on the most notable moves in the global financial markets following Britain's vote to leave the European Union, Bloomberg pointed out that the British pound fell almost 11 percent on Friday to $1.3229 — the weakest it's been since 1985.
At the same time European stocks lost seven percent "in the biggest drop since the financial crisis," while the Dow Jones Industrial Average sank more than 600 points.
Against this background gold prices rose by 8.1 percent and reached $1,358.54 an ounce on twice average volume.