WASHINGTON (Sputnik) — On Friday, the United Kingdom announced that nearly 52 percent of British voters chose in a referendum to leave the European Union, a move known as Brexit.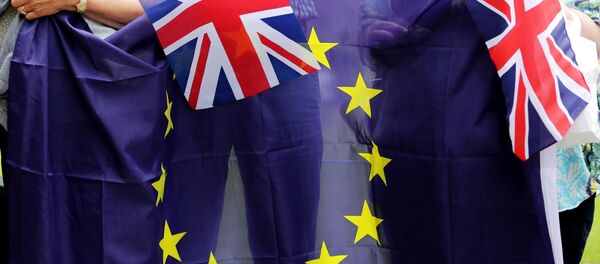 "The United Kingdom has been… the [US] 'eyes and ears' inside closed-door discussions with EU member countries about security policy," George Washington University European Union Research Center Director Scheherazade Rehman told Sputnik on Friday.
Britain, Rehman said, has also served as a US "mouthpiece" on a number of issues inside the European Union, including free trade, globalization and global security.
Brexit's full ramifications on US policy, Rehman said, will not be apparent until the transition process is complete.
"[Brexit] is going to be a protracted two-year long negotiation of… how they are going to conduct business on the continent and between Britain and the European Union," Rehman explained.
Holding the referendum, Rehman argued, was a bad miscalculation by UK Prime Minister David Cameron's government, which was attempting to appease the right-wing of the party but never expecting the British people to vote to leave.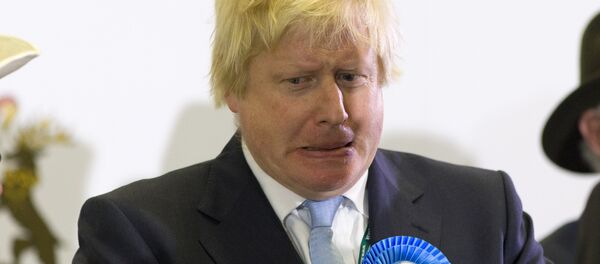 In addition, Rehman noted, Brexit will make finalizing the Transatlantic Trade and Investment Partnership (TTIP) more difficult for the United States.
Political commentator John Walsh told Sputnik that the Brexit decision represents a defeat for the ruling elite within the United States, including President Barack Obama.
"After all Obama was sent to campaign against Brexit and he failed," Walsh noted.
Brexit is the second time recently that London has defied Washington on a major issue, the first being the UK decision to join China's Asian Infrastructure Investment Bank (AIIB), Walsh recalled.
"These two acts of defiance are more signs of the declining power of the United States," Walsh suggested.
On Saturday, Berlin is set to host a meeting of the foreign ministers of the EU founding states — Germany, France, the Netherlands, Italy, Luxembourg and Belgium — who will discuss the potential consequences of United Kingdom's decision to leave the European Union.