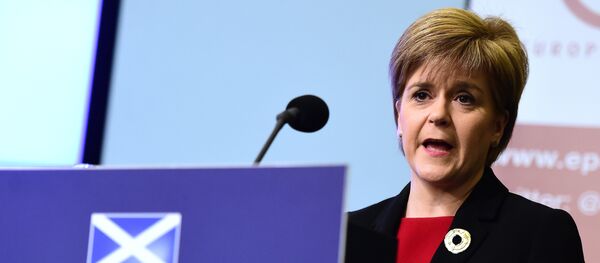 MOSCOW (Sputnik) — US Secretary of State John Kerry said Sunday he would pay a visit to Brussels and London the following day to discuss ties with Britain and the European Union.
The United Kingdom voted on Thursday to leave the European Union, sending aftershocks across Europe and the Atlantic. The US vice president admitted Friday that Washington preferred a different outcome.
"I will travel to Brussels and London on Monday to reaffirm our unwavering partnership with the EU and UK," Kerry wrote on Twitter.
The US chief in charge of foreign affairs said he would hold talks with his EU counterpart Federica Mogherini and UK Foreign Secretary Philip Hammond.