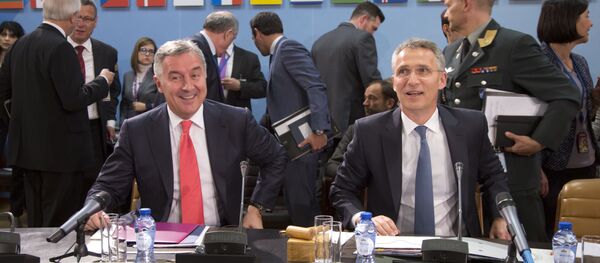 MOSCOW (Sputnik) — Montenegro only benefits from the United Kingdom leaving the European Union while seeking its own referendum on full membership in NATO, President of the Socialist People's Party of Montenegro (SNP) Srdjan Milic told Sputnik.
On Thursday, the United Kingdom held a referendum to determine whether or not the country should leave the European Union. According to the final results, 51.9 percent of voters, or 17.4 million people, decided to support Brexit, while about 16.1 million opposed it.
"Montenegro in own process of adopting the European standards, does not lose by UK leaving from the EU, on the contrary, it may heritage such an value, before expecting referendum on full membership in the NATO military alliance," Milic said.
On June 18, the Montenegro parliament adopted a resolution in favor of country's NATO membership after two days of parliamentary debates. The resolution was proposed by the ruling Democratic Party of Socialists of Milo Djukanovic. The document will have no influence on the course of Montenegro's integration into the alliance.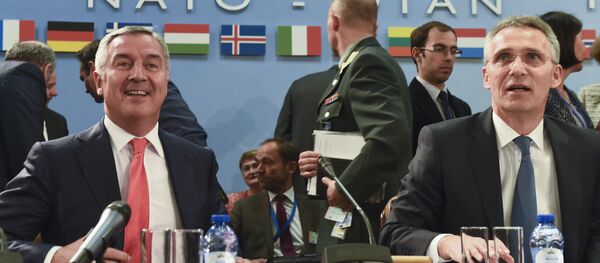 In May, Djukanovic said that Montenegro's new parliament would decide on whether to hold a NATO membership referendum after parliamentary elections in October.
Montenegro was invited to NATO in December 2015. Last May, NATO member states signed a protocol on Montenegro's accession to the Alliance, which gives it the status of an observer at the meetings. To become a full-fledged alliance partner, all 28 NATO countries must ratify the founding treaty to include the new member.
"This act represent a precedent that is going to impose new standards, for both process, reintegration and for the enlargement of the club of European family of nations," Milic added.
In 2008, Montenegro submitted an application for EU membership. In 2009, the country's citizens were granted visa-free access to the European Union's borderless Schengen zone, and in 2010 a Stabilization and Association Agreement between Monetnegro and the bloc, required for EU membership, finally entered into force.