MOSCOW (Sputnik) — Solving the refugee crisis, terrorism problems and European conflicts is impossible without cooperating with Russia, President of the Parliamentary Assembly of the Council of Europe (PACE) Pedro Agramunt told Sputnik.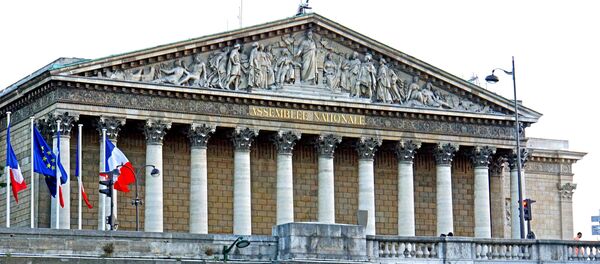 "We are faced with serious problems today, including refugee issues, problems related to the fight against international terrorism, extremism and radicalization, numerous conflicts in Europe, particularly in Ukraine. We need to unite our efforts to respond to these challenges more effectively," Agramunt said ahead of a session of the parliamentary assembly of the Black Sea Economic Cooperation (BSEC) in Moscow.
The PACE head noted that BSEC members are part of the Council of Europe as well. "We need to work together to coordinate our actions," he said, adding that this is of particular importance as Russia currently chairs the BSEC.
"Without cooperation with Russia, we cannot find solutions to the refugee crisis, lead an effective fight against terrorism, search for solutions to existing conflicts in Europe," Agramunt underlined.
PACE deprived the Russian delegation of its voting rights in April 2014 following Crimea's reunification with Russia. The assembly's Bureau, one of its key bodies, issued a declaration earlier in June stating that PACE's work had been significantly limited over the past two years by the suspension, and called for dialogue with the Russian side.