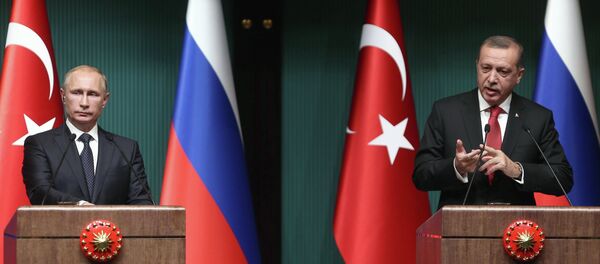 ANKARA (Sputnik) — Turkish President Recep Tayyip Erdogan confirmed Wednesday that he will meet Russian President Vladimir Putin on the sidelines of G20 summit in China on September 4-5.
Erdogan and Putin had  constructive phone talks earlier on Wednesday aimed at restoring bilateral cooperation.
"Our talks were really beneficial for both countries. We decided to meet in September on the sidelines of G20 in China," said in a televised appearance in Ankara.