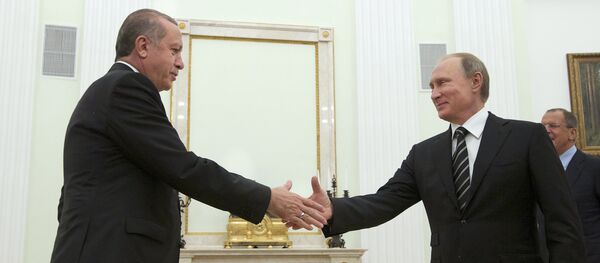 MOSCOW (Sputnik) – Russian President Vladimir Putin and his Turkish counterpart Recep Tayyip Erdogan held a phone conversation earlier in the day. The leaders
agreed
to restore cooperattion, inluding in the spheres of trade, tourism and the fight against terrorism.
"On Turkey, the regulatory decisions will be adopted in the next few days. They are already being prepared," Dvorkovich told reporters.
Asked to follow up on when charter flights with Turkey would resume, the deputy prime minister said it was up to Russian air carriers to determine the timeline of when to restore flights.
Food suppliers faced "similar decisions," Dvorkovich added.