MOSCOW (Sputnik) — On Thursday, the United Kingdom held a referendum to determine whether or not the country should leave the European Union. According to the final results, 51.9 percent of voters, or 17.4 million people, decided to support Brexit, while about 16.1 million opposed it.
"We are right now in an uncharted territory and none of this is easy… I don't underestimated the challenges but I've been heartened today that I've found a willingness to listen," Sturgeon told reporters after meeting European Commission President Jean-Claude Juncker.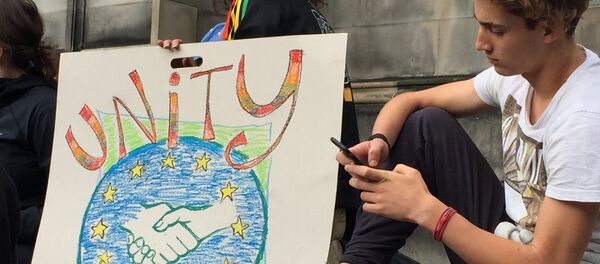 The Scottish first minister vowed she would leave no stone unturned to find a way to secure Scotland's place in the bloc after Britain initiates the formal proceedings to quit.
"If there's a way for Scotland to stay [in EU], I am determined to try and find that way… My concern at this stage is to ensure that once the UK's negotiation with the EU starts, then all of the options are on the table," she said.