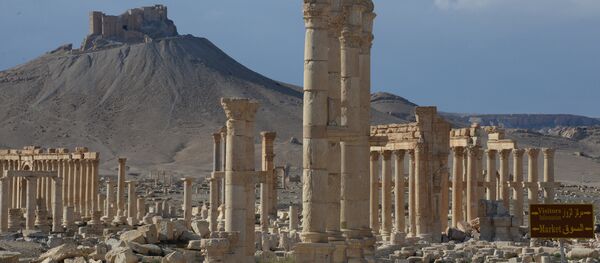 WASHINGTON (Sputnik) — Analyzing the situation in Syria's prior to the conflict, IMF report reveals that "the economy was stable" and that the "fiscal deficits were manageable with public debt standing at 31 percent of GDP at the end of 2009."
For the five years of turmoil, the country's GDP fell by 57 percent, the report revealed.
"Rebuilding damaged physical infrastructure will be a monumental task, with reconstruction cost estimates in the range of $100 to $200 billion… With the escalation of the conflict since the second half of 2015, the rebuilding estimates are likely to be much higher," the IMF report titled Syria's Conflict Economy, published on Wednesday, revealed.
During the war, the inflation in Syria has jumped by 300 percent, while imports fell to $10.5 billion or by 40 percent below the pre-conflict period.