MOSCOW (Sputnik) – The International Association of Athletics Federations' (IAAF) Doping Review Board unanimously accepted Stepanova's request to compete as an independent neutral athlete, saying she had made a "truly exceptional contribution to the protection and promotion of clean athletes."
"WADA pleased with IAAF Doping Board's decision to allow Yuliya Stepanova to compete in international competition as a neutral athlete… Ms.Stepanova has clearly made a truly exceptional contribution to protection of clean athletes, and so we fully support the decision," WADA said on Twitter.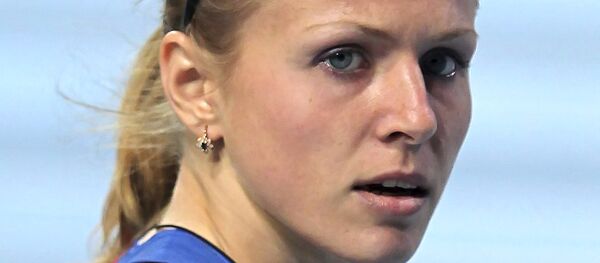 It acknowledged that the whistleblower's participation as a neutral athlete was still subject to individual competition rules passed by event organizers, but said it looked forward to see Stepanova in a new capacity.
Russian runner Stepanova revealed information about alleged doping abuse and corruption in Russian sports in the Germany television broadcaster ARD's film titled "The Doping Secret: How Russia Creates Champions," released in December 2014. Stepanova and her husband have left Russia and sought political asylum in Canada.
In November 2015, the WADA Independent Commission presented a report accusing Russia of numerous breaches of global anti-doping regulations and recommended the country be banned from international athletics competitions. Subsequently, the IAAF temporary suspended the Russian Athletic Federation's membership of the association.