Throughout the next week, China is engaged in large-scale military exercises near the disputed Paracel Islands, known as Xisha locally. This comes ahead of an international arbitration ruling on territorial claims in the region. The decision will be announced July 12.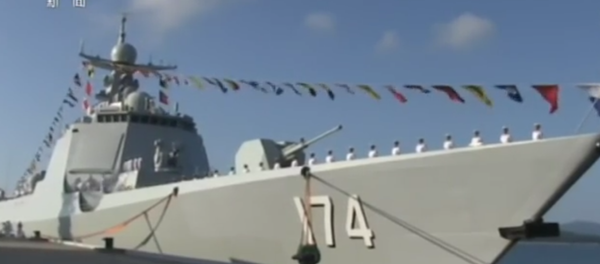 In anticipation of the ruling, likely to be heavily influenced by the United States, China's Global Times recommends that Beijing increase its military presence in the South China Sea, to counter the Pentagon's influence in the waterway.
"China should speed up building its military capabilities of strategic deterrence. Even though China cannot keep up with the US militarily in the short-term, it should be able to let the US pay a cost it cannot stand if it intervenes in the South China Sea dispute by force," the editorial reads.
"China is a peace-loving country and deals with foreign relations with discretion, but it won't flinch if the US and its small clique keep encroaching on its interests on its doorstep."
Beijing's drills are currently taking place in waters off the Hainan province. Encompassing an area of nearly 39,000 square miles, the site of the exercises has been closed to non-military ships.
A highly-disputed region through which roughly $5 trillion in trade passes annually, most of the South China Sea is claimed by China, though there are overlapping claims by the Philippines, Vietnam, Brunei, Taiwan, and Malaysia.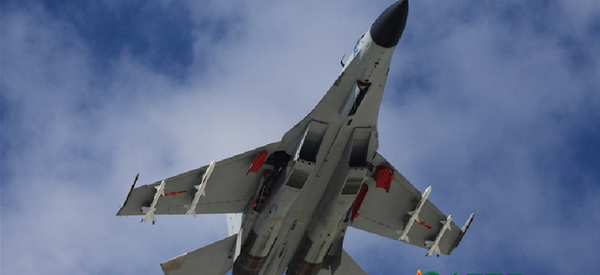 The United States and its Pacific allies have objected to Beijing's construction of artificial islands in the Spratly archipelago. While the US has expressed concern that the islands will be used to establish an air defense zone in the region, China maintains it has every right to build within its own territory, and that the islands will be used primarily for humanitarian purposes.
The Pentagon has conducted a series of provocative patrols within the 12-mile territorial limit of these islands.
"Washington has deployed two carrier battle groups around the South China Sea, and it wants to send a signal by flexing its muscles: As the biggest powerhouse in the region, it awaits China's obedience," the Global Times editorial reads.
"China hopes disputes can be resolved by talks, but it must be prepared for any military confrontation. This is common sense in international relations."