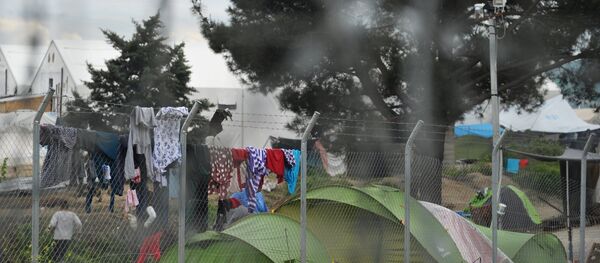 MOSCOW (Sputnik) — Slovenia supports the proposals of the European Commission on the common European policy and migrants distribution, Foreign Minister Karl Erjavec told Sputnik, underlining that solidarity among member states should be the basis for dealing with the matter.
"Slovenia believes that solidarity among member states is crucial. If faced again with high number of migrants or asylum seekers, we too would need help to alleviate our burden. Therefore, we are in favour of the EC proposals," Erjavec said.
He stressed that the European Commission proposal on the refugee relocation scheme "constitutes a fair and sustainable system that would, in case that the number of asylum seekers exceeds the absorption capacity of any given state, redistribute the burden among those who are not confronted with excessive pressure."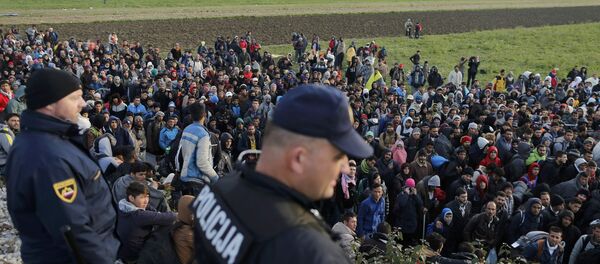 22 January 2016, 14:50 GMT
The minister stressed that the mass migration that the European Union faced last year and in the beginning of this year showed the urgent need of a common Europan policy adjustment.
The European Union is currently struggling to manage a massive refugee crisis dubbed by Frontex as the worst refugee crisis since World War II, with hundreds of thousands of people leaving conflict-torn countries in the Middle East and North Africa to escape violence and poverty and seek asylum in Europe.
In 2015, the European Union introduced a refugee quota system on the resettlement of 160,000 refugees from Greece, Italy and Hungary across EU member states within two years.