MOSCOW (Sputnik) — According to the press release, a handgun was recovered from the scene.
"On 07-06-2016 at approximately 2100 hours, a St. Anthony Police Officer effected a traffic stop on Larpenteur and Fry in the City of Falcom Heights, Minnesota. During the stop, shots were fired. One adult male was taken to the hospital. We have been informed that this individual is deceased," the press release said.
The police added that no one else was injured in the incident and that the Bureau of Criminal Apprehension (BCA) had been called in to investigate the shooting.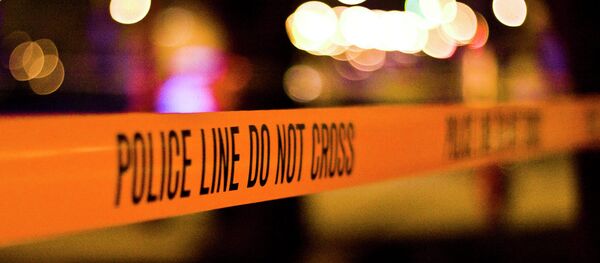 According to media reports, the girlfriend and daughter of the man, Philando Castile, were in the car at the time of the shooting. Castile's girlfriend, Diamond Reynolds, is said to have been taken into custody.
Reynolds began streaming a video of the incident to Facebook shortly after the shooting. It shows a heavily bleeding Castile and a police officer pointing his gun at the unconscious man. The girlfriend says that the car they were in had been pulled over for a broken tail light, then an officer asked Castile for his driver's license, and Castile informed the law enforcer that he had a firearm and a permit for it.
According to Reynolds, the officer then shot Castile four times. In the video the same officer is shown shouting "I told him not to reach for it! I told him to get his hand out!
WARNING! The video below contains disturbing scenes. Viewer discretion is advised.
​This incident follows a Tuesday shooting of another African-American man, Alton Sterling, by two police officers in Baton Rouge, Louisiana, which prompted protests.