WASHINGTON (Sputnik) — Clarke was commenting on the publication earlier on Wednesday of an official report from Sir John Chilcot devoted to United Kingdom's role in the 2003 Iraq war. The inquiry came to the conclusion that the UK decision to join the war was taken on the basis of flawed intelligence data and assessments.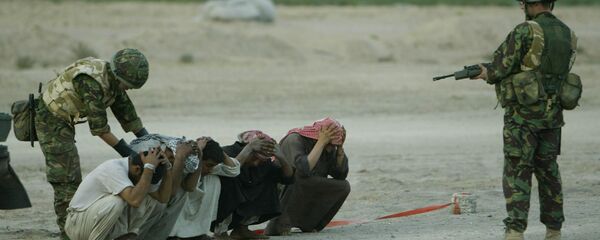 "This further undermines Blair's standing in the Labor Party and prevents him from playing a useful role in the party's current crisis," Clarke said on Wednesday.
The report would provide "a little more chapter and verse to those opposed to the war, those who hate Blair and those who hold Bush in contempt. It will mean that future ventures of war on prime ministerial say-so become even more difficult [like in] Syria," Clarke stated.
However, Clarke expressed doubts that the publication of the report would change the deeply-embedded UK foreign policy calculus, dominant since the 1956 Suez crisis of closest alignment with the United States.
United Kingdom's efforts to align itself more closely with Washington "may even deepen now that we are committing foreign policy suicide" by the referendum vote on June 23 to leave the European Union, Clarke suggested.
Clarke pointed out that retaining close ties to the United States remained a consensus among foreign policy analysts and political leaders in the United Kingdom.
"Very few mainstream foreign policy actors in the United Kingdom think we are 'under the thumb of the United States.' They see us getting just as many benefits as costs."
Clarke also noted that the Chilcot report appeared to have been received well in the United Kingdom unlike other reports of its type.
"[B]y raising questions about the legal basis of the war, it leaves the door open to legal action against Blair."
Overall, the report will likely reinforce most people in the opinion they already hold, Clarke maintained.
"I don't see the report as a game-changer other than for those directly criticized in the report, and even they probably have their stories ready about why they are misunderstood."
Other analysts have suggested that the conclusions of the report would make future British leaders far more reluctant to follow Washington's lead into joining future US-prosecuted wars.