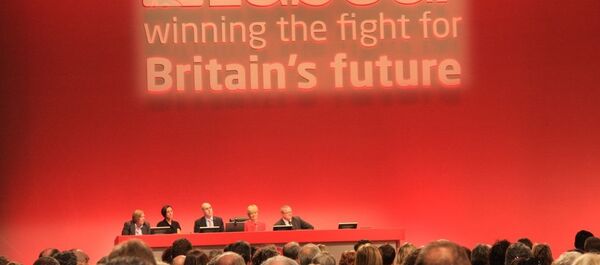 MOSCOW (Sputnik) – UK Labour Party's Angela Eagle officially announced Monday she was launching her candidacy for the party's leadership, challenging Jeremy Corbyn.
Eagle resigned from Cobyn's Shadow Cabinet on June 27, following the UK referendum on exit from the European Union. Corbyn said he would not step down from the party's leadership post despite being voted with no confidence by his fellow party colleagues after the Brexit vote.
"Today I am announcing my decision to stand for the leadership of the Labour Party," Eagle said in a statement.