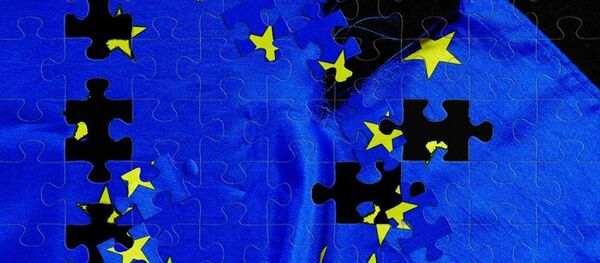 MADRID (Sputnik) — The European Union will confine its penalty against Spain over its excessive budget deficits to ''zero sanctions," as the country's economy is performing well, acting Spanish Minister of Economy and Competitiveness Minister Luis de Guindos said Tuesday.
"Sanctions against Spain and Portugal will amount to zero, as they say… It would be a paradox if sanctions were applied to a country that has the highest growth rate in Europe… I said this at the meeting. I think that Spain will be treated appropriately. I don't think there will be a fine," de Guindos said during a press conference aired by the 24 Horas news channel.
Earlier on Tuesday, EU economic ministers recognized that Spain and Portugal had not acted in time to rein in their budget deficits to keep excess government spending below 3 percent of GDP in order to meet EU reference values. The Economic and Financial Affairs Council gave both countries 10 days to prove otherwise, with the final decision on fines and other sanctions due to be taken in 20 days. The fines may amount to as much as 0.2 percent of GDP, but may also be less.
Spain will hold a tax reform, particularly in the area of corporations' income, to reduce the budget deficit, according to Luis de Guindos.
"We will propose measures in the field of tax on corporations' income. This reform will help to collect the taxes in the amount of 6 billion euros [$6.6 billion]," Guindos said.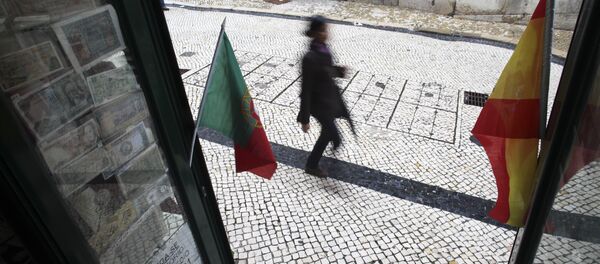 Spain should not be fined as it has achieved a significant turnaround of its economy, the minister said, stressing that the country went from being a risk zone with pressing financial and banking issues to a fast-growing economy. He also called for a new way of examining Spain's efforts at tackling its budget deficit.
Spain's 5.1-percent of GDP deficit last year fell short of the targeted 4.2 percent, while Portugal missed its 2.5-percent target with a 4.4 percent deficit. However, the country's economy is currently growing at a rate of over 3 percent per year after returning to growth in 2014.