America, which regularly alerts its citizens to be cautious or avoid areas of political unrest abroad, now has Caribbean and Middle Eastern countries advising its citizens to step lightly in the US, following the deaths of Alton Sterling and Philando Castile at the hands of police.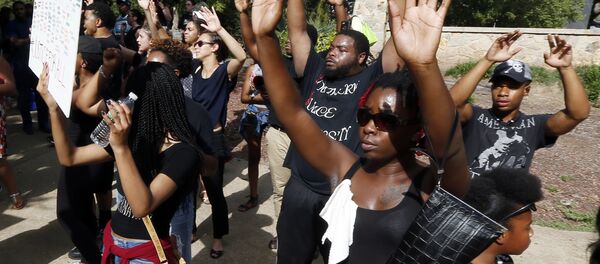 Numerous confrontations, injuries and arrests have occurred at recent protests, particularly after 5 white Dallas police officers were shot and killed by a lone black gunman during an otherwise peaceful march on Thursday.
The US Embassy of Bahrain tweeted Saturday, "be cautious of protests or crowded areas occurring around the US."
The Caribbean-island nation of the Bahamas, with a predominantly black population, released a warning Saturday through its foreign ministry for citizens to be careful in America because of "shootings of young black males by police officers. In particular young males are asked to exercise extreme caution in affected cities in their interactions with the police." The alert also admonished, "Do not be confrontational and cooperate."
The United Arab Emirates used language similar to that of the US State Department, in a travel alert to citizens and students in the US. "Please be aware of immediate surroundings and avoid crowded places when possible," the UAE notice reads, adding, "Exercise particular caution during large festivals or events, be alert and stay safe."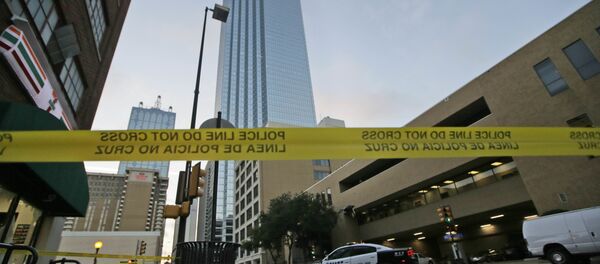 On Sunday, tourists interviewed in New York City's Times Square expressed fear due to recent tensions in the US. Eleanor Fairbrother, a visitor from Ireland said, "I don't like to be in crowded places anymore." 
The United States currently has July travel warnings issued for Venezuela, Bangladesh, Mali and Iraq.