Throughout the Syrian conflict, Ankara has been one of the most vocal detractors of the legitimately-elected Syrian government, consistently pushing for the ousting of President Assad and supporting radical groups within the country. The US government has partnered with Turkey against Syria since 2013, and only last week Turkish President Recep Tayyip Erdogan referred to Assad as a "terrorist."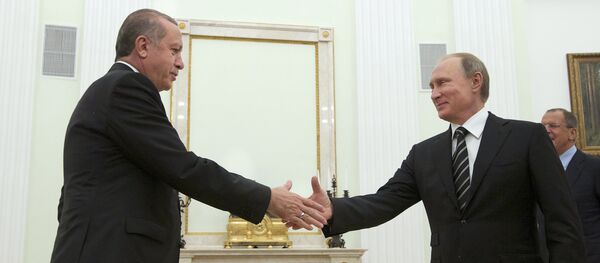 "He is a more advanced terrorist than a terrorist from the PYD or the YPG," the Turkish president told reporters. "He is a more advanced terrorist than Daesh."
But according to a speech given by Turkish Prime Minister Binali Yildirim on Wednesday, Ankara may be seeking to mend ties with Damascus.
"We will increase the number of our friends. Turkey has normalized relations with Israel and Russia. I am sure that the same thing will happen on the Syrian track. We need it," Yildirim said during a meeting with the heads of Turkey's ruling party's regional departments.

"It is necessary to provide stability for the successful defeat of terrorism in Syria and Iraq."
There have been growing signs that Turkey is interested in improving international relations. Earlier this month, Erdogan formally apologized for the November 2015 downing of a Russian jet operating in Syrian airspace.
Last month, the Turkish and Syrian officials engaged in secret talks mediated by the Algerian government.
"We have been systematically working to normalize relations between Turkey and Syria for a long time, and came up with an initiative to provide the necessary basis for dialogue between the Turkish and Syrian leadership," Turkish mediator Ismail Hakki Pekin told Sputnik.
"In my last trip, I noticed a softening from the Syrian side, and a similar tendency in representatives of the Turkish Foreign Ministry, when I told them about the outcome of our delegation's visit. The Foreign Ministry as a whole received my information favorably. They used to reject everything out of hand."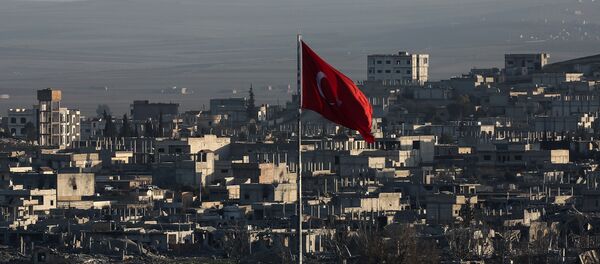 This is likely in response to recent terror attacks across Turkey, most recently the bombing at Istanbul's Ataturk airport last month that left 42 dead.
Over the weekend, Arabic newspaper Asharq Al-Awsat reported that Ankara was warming to the idea of Assad remaining in power, for a brief transitional period, citing Turkish diplomatic sources.
This reassessment was based on the "Kurdish threat," and the damage "Syria has inflicted on Turkey's interests over the last five years," sources said.
Throughout the Syrian conflict, Turkey has covertly supported radicals within Syria's borders. Yildirim's speech is the firmest indication that Ankara may be significantly more flexible on Assad's leadership now that Turkey's own security is at risk of terrorist attacks.
"We expect the other powers in the region to put aside competition," he said.