In her article, which complied efforts by human rights groups and the United Nations to investigate and document rights abuses in Ukraine, Mokrushyna emphasized that the existence of political prisoners in Ukraine is not reported in Western media at all, "and not even reported well in Russia."
At the same time, she noted, there are an estimated 4,000 open criminal cases in Ukraine against people accused of 'separatism', with hundreds detained in the eastern region of Kharkiv, 150-200 more in the southern region of Odessa, and many more in territories bordering the self-proclaimed Donetsk and Lugansk People's Republics.
These people, she wrote, "were arrested for organizing referendums in May of 2014 in favor of decentralizing political power in Ukraine, or…taken randomly at road checkpoints" by the SBU, the Security Service of Ukraine. Others were arrested elsewhere, including Kiev, for expressing their political opinions publically.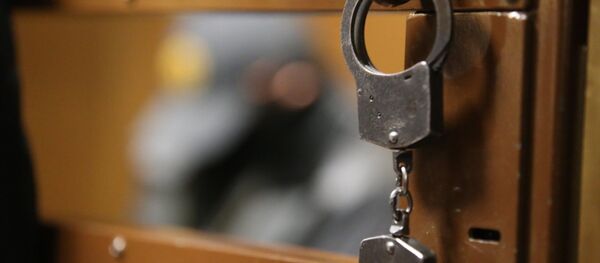 In one instance in 2014, Mokrushyna recalled, "a group of people were arrested in Kryvyi Rih for distributing the newspaper
Novorossiya
, [which] was being printed officially in Odessa. They were given five years in prison. The one woman among them was released conditionally and is under house arrest, but the men are still in prison."
Last month, a delegation from the UN's Subcommittee on the Prevention of Torture was forced to suspend an official visit to the country, with the SBU denying officials access to the areas of the country containing detention facilities. "The suspension of the visit highlights the dire situation of political prisoners in Ukraine," Mokrushyna suggested.
The latest report on Ukraine by the Office of the UN High Commissioner for Human Rights (OHCHR), published last month, admitted that the SBU is systematic in its use of torture, ill-treatment and intimidation against critics of the government.
Furthermore, the journalist noted that there is evidence showing non-state actors, including members of ultranationalist 'volunteer battalions', using the threat of physical violence to force the judiciary to keep critics of the government silent. Mokrushyna pointed to one such incident in Odessa, where extremists from the Right Sector paramilitary group stormed a courtroom and effectively forced the court to rescind its decision to release a Russian citizen accused of taking part in the May 2, 2014 events on house arrest.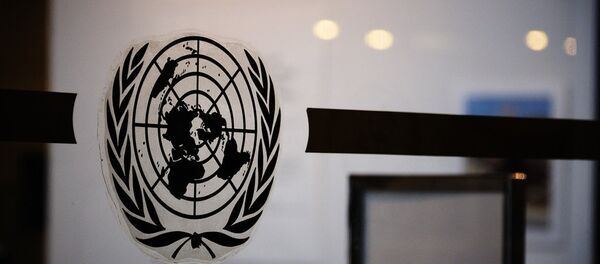 Ultimately, even those who initially supported the 2014 Euromaidan coup d'état have not even spared. This includes western Ukrainian journalist
Ruslan Kotsaba
. "[An] outspoken opponent of the so-called 'anti-terrorist operation' unleashed by Kiev against Donetsk and Lugansk, Kotsaba was arrested in February 2015 by the [SBU] and accused of high treason. At a trial on May 12, 2016, Ivano-Frankivsk city court acquitted him of this accusation, but found him guilty of 'obstructing operations of the Armed Forces of Ukraine'. Kotsaba was sentenced to three years and six months in prison."
Kotsaba, Mokrushyna pointed out, "is one of the rare western Ukrainians who publically voiced their opposition to this war. In Eastern Ukraine, opposition to civil war is widespread, as were protests against Euromaidan, which is why arrests among activists of the anti-Maidan movement number in the thousands."