On Thursday, ruble traded at the Moscow Exchange at 70/€1, for the first time this year. Then, the Russian currency reached 63/$1. Thus, ruble has reached a new record high in the last six months.
On Friday, ruble traded at 70.4/€1 and at 63.6/$1, according to the Moscow Exchange. Meanwhile, oil prices were falling, with Brent dropping by one percent, to $46.48 a barrel.
In addition, Russian assets were in demand. In the week ended on July 13, investments into funds oriented on Russian assets increased by 49 times, to $96.3 million against $2.5 million in the previous week, according to Bloomberg.
Traditionally, the ruble exchange rate was tied to oil prices but recently the Russian currency has turned out to be stable, despite of the situation in the crude market. For instance, on Thursday, the exchange rate increased by one ruble, to 63/$1 after oil rose by $1 a barrel. Meanwhile, statistical data shows that normally the ruble grows by 0.7 ruble if oil gains $1, according to Raiffeisen Bank analysts.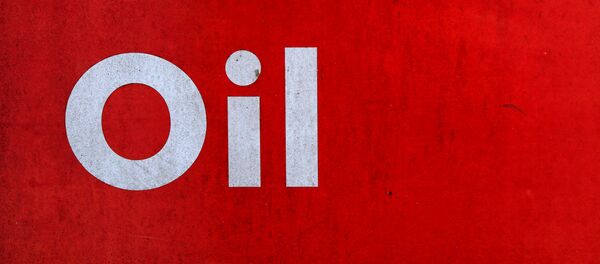 "The explanation is the growing demand for rubles to pay dividends and taxes. Banks are also consolidating money due to a hike in the bank reserve requirements in August. In addition, global investors are looking for assets with a positive return because the majority of safe stocks are trading at a negative return," Alexander Kuptsikevich, a financial analyst at 
FxPro
, told the Russian online newspaper
Vzglyad
.
The investment flow into Russian assets can also be explained by the demand for assets with a positive return. Russian assets are still underestimated, he added.
However, for the government, the recent trend has a negative side. Oil prices in rubles once again dropped below 3,000 rubles per a barrel, lower than the budget target of around 3,165 rubles for a barrel of Urals crude.
"This will have negative effect on oil and gas revenues of the Russian budget. Thus, additional spending of the Reserve Fund would be needed. In addition, the limited liquidity in the banking sector will keep market interest rates at high levels. As a result, there may be problems with financing deficit with internal debt," Irina Lebedeva, an analyst at Uralsib, pointed out.
In the current situation, a weakening ruble would be positive for the Russian budget, she suggested.
According to Bloomberg, a strong ruble now has negative impact on financial results of Russian companies.
A free-floating ruble helped Russia to prevent an economic collapse due to falling oil prices, but now it is an obstacle for growth.
"The system that made possible the economy's adaptation to low oil prices is so far not generating growth," Karen Vartapetov, an analyst at S&P Global Ratings in Moscow, told Bloomberg.
This fact was confirmed by the Ministry of Economic Development. Amid a strengthening ruble, in the first quarter of 2016, Russia's GDP contracted by 1.2 percent, on a year-on-year basis, data showed.

At the same time, many experts say that the current trend is temporal and the Russian currency is likely to drop again.
The ruble is expected to increase to 60.5/$1 and to 68.7/€1, Alexander Razuvaev, senior analyst at Alpari, said.
Denis Davydov from Nordea Bank said that further strengthening of the Russian currency is unlikely. However, the trend would continue until mid-August, and may reach 63-65/$1 in the near future.
"The current strengthening of the ruble creates risks of a sharp drop in August, after the tax period ends. By the time, companies will end paying dividends, and the demand for rubles will decrease," Lebedeva said.