ATHENS (Sputnik) — On Saturday, a Turkish Black Hawk with eight crew members landed in the Greek northeastern city of Alexandroupolis after sending distress signals.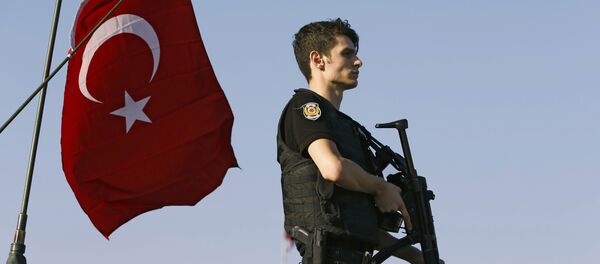 According to the ERT broadcaster, another Turkish helicopter with two military crews on board arrived in Greece before midnight local time (around 20:30 GMT) on Saturday
to return the hijacked aircraft
and subsequently left for a military base near the Turkish northwestern city of Gelibolu.
The Greek authorities said they would consider the issue of returning the alleged rebels in accordance with international law, following an extradition request by the Turkish counterparts.
Late on Friday, Turkish authorities said that an attempted coup took place in the country. The coup was suppressed several hours later. Over 260 people were killed and hundreds were injured during the events, while nearly 3,000 people have already been detained.