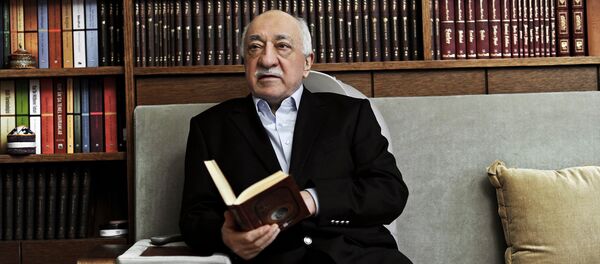 ANKARA (Sputnik) — Turkish authorities have suspended activities of Asya bank, which is reportedly linked to Turkish opposition cleric Fethullah Gulen, who has been allegedly linked to a coup attempt in the country, Turkey's Savings Deposit Insurance Fund (TMSF) said in a statement Monday.
"Activities of Asya Bank, whose governance and general rights (except for dividends), have been delegated to the Fund on May 29, 2015, in accordance with the 107th article of the Banking Law No. 5411, has been suspended by the decision of the Fund," the statement said.
Late on Friday, Turkish authorities said that an attempted coup took place in the country. Turkish President Recep Tayyip Erdogan and other officials have blamed Gulen staying in self-imposed exile in the United States and his supporters for the coup attempt and called on his US counterpart Barack Obama to extradite the cleric, while speaking to a crowd of his supporters.
The coup attempt was suppressed by early Saturday, with Turkish Prime Minister Binali Yildirim stating that all coup supporters were identified and would be apprehended as the country was returning to normal life. Over 290 people were killed and hundreds were injured during the events, while nearly 6,000 people have already been detained.